COVID Update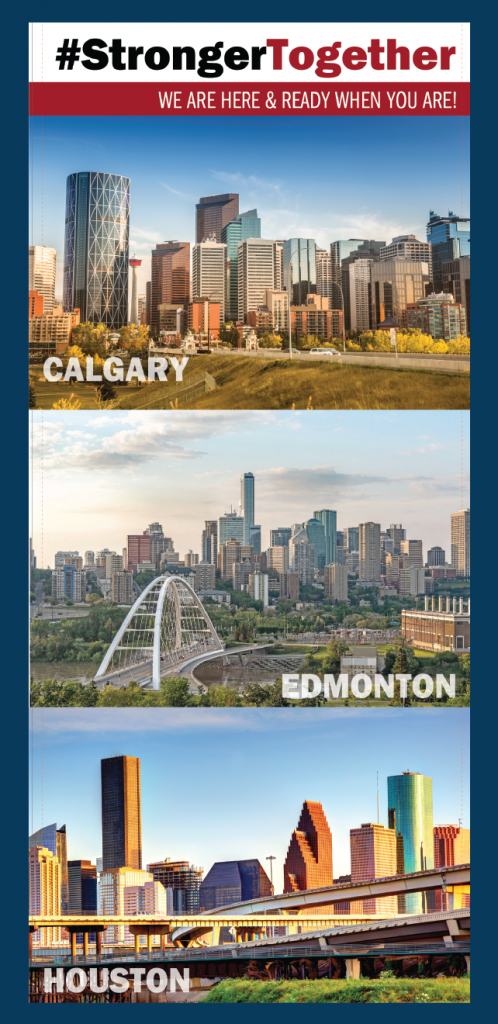 Our showrooms are safe and low-risk, and we aim to ensure it stays that way by following health and safety protocols provided by Alberta Health Services. Please stay safe and refrain from engaging in any public activities, including visiting our showroom, if you are experiencing any symptoms of illness.
We've adapted & updated our Health & Safety Policies.
We have updated our Health & Safety Policies in accordance to local Health Authority recommendations, both within all three of our office locations and also for our team working out of the office and on-site. All Displayco offices are currently open and operating, but visitors are by appointment only to limit the number of visitors in facilities at one time. You will find our on-site team utilizing appropriate PPE equipment and following social distancing practices.
There is no foreseeable interruption in service from the Displayco team.
All three of our Displayco offices - Calgary, Edmonton, and Houston - are open, operational and here to support you during this time. Ongoing projects will continue as scheduled. We are accessible by telephone, conference call, email, video conferencing and in the office by appointment only.
Most meetings will be held over the phone or online.
As many try to limit personal interaction at this time, we are available over the phone, video conferencing and email to assist you. When in person visits are necessary, in accordance with our updated Health & Safety Policies, we will be extra vigilant in cleaning all common surfaces including tables, door handles, chairs and all other high touch areas before and after our meetings. We currently do not offer walk-ins and are by appointment only to limit number of visitors at one time.
We're here to help! #StrongerTogether
Now, more than ever, we're focused on staying connected. We're adapting quickly to help you meet the challenges of today and tomorrow. Whether you have changes to your business that you want to share, or looking for additional measures to ensure the safety of your staff and your clients during this time... whatever the need, the Displayco team is here and ready to help.